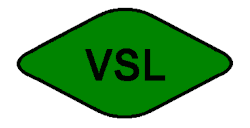 Machine Vision
Proverbs, Opinions And Folklore
The following is a list of observations, comments, suggestions, etc. based upon our direct and our colleagues' experiences. It is offered in a light-hearted manner but encapsulates some important lessons that we have learned but which are unfortunately not universally acknowledged. We hope it is will bring enlightenment and promote discussion among our colleagues. By its very nature, this list is dynamic and additions to it are always welcome (contact whelanp@eeng.dcu.ie).
Copyright © 1996-98, by Paul F. Whelan (whelanp@eeng.dcu.ie) . All rights reserved.
Last modified: 21-06-00